Every fall in Albuquerque, New Mexico something special happens. Hundreds of balloons will paint the skies above the mountains at Albuquerque's Balloon Fiesta Park. If you happen to be one of the hundreds of thousands of visitors from around the world attending the festival, we here at Sunwest Silver Co Inc want to welcome you to the Land of Enchantment!
General information
October 5- 13, 2019
Albuquerque International Balloon Fiesta
(505) 821-1000
WELCOME TO SOUTHWEST STYLE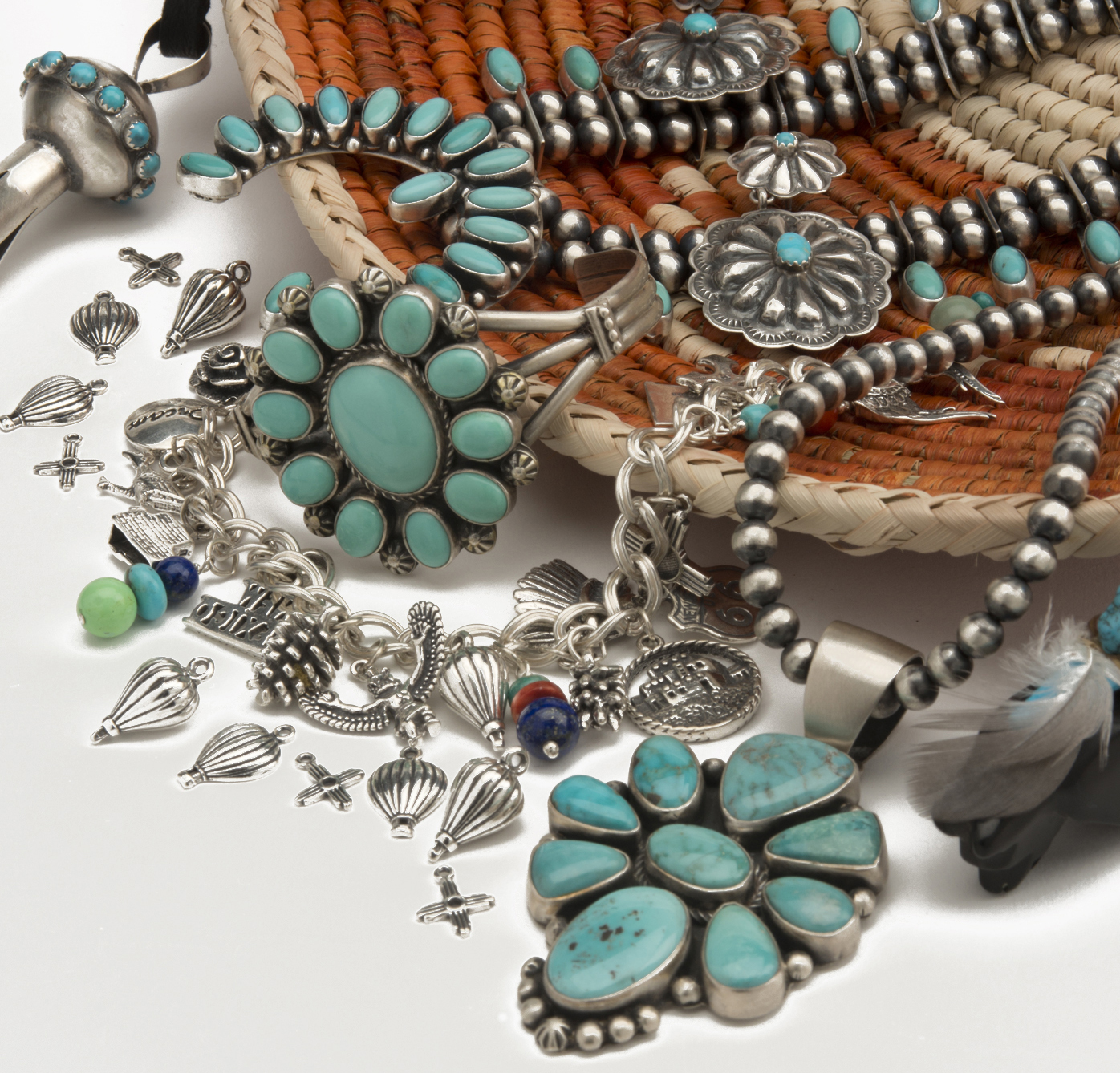 New Mexico is home to a variety of different communities. A unique combination of Native American tradition and Spanish influence, the Land of Enchantment is known for its scenic views, delightful cultural mix and of course, the southwest style.
Traditionally, here in New Mexico both men & women can be seen wearing large pieces of silver or turquoise. Turquoise is worn in the spirit of a celebrated culture and community, respect for favored stones & artisans, and in appreciation for strength and passion.
SUNWEST SILVER CO INC
Located in the heart of downtown Albuquerque and the Plaza in Santa Fe, Sunwest Silver Co Inc is a family owned business started in 1972. Ernest Montoya started selling selling Native American handmade jewelry out of his car after coming home from Vietnam.
Today, Sunwest Silver Co Inc is the industry's leading source for turquoise, silver charms & findings, and finished handmade jewelry created by the Southwest's finest Native artisans.
30% OFF HANDMADE PROMO & FREE ZIA CHARM
Shop our collection of handmade jewelry from the most loved and recognized artists around the Southwest. For over 35 years, we have fostered relationships with artists that allow us to showcase an unrivaled selection of handmade Native American jewelry.
Visit us in either of our locations or online at https://sunwesthandmade.com and use the promo code BALLOONABQ for 30% off handmade jewelry.
As a special welcome to all the visitors, we are giving away a free silver Zia charm at our Albuquerque location. Take home a special momento from the Southwest!
Sunwest Silver Co Inc- Albuquerque
(800) 771-3781
Sunwest On The Plaza- Santa Fe
(505) 982-0227
For more information click here: https://offers.sunwesthandmade.com/balloonfiesta