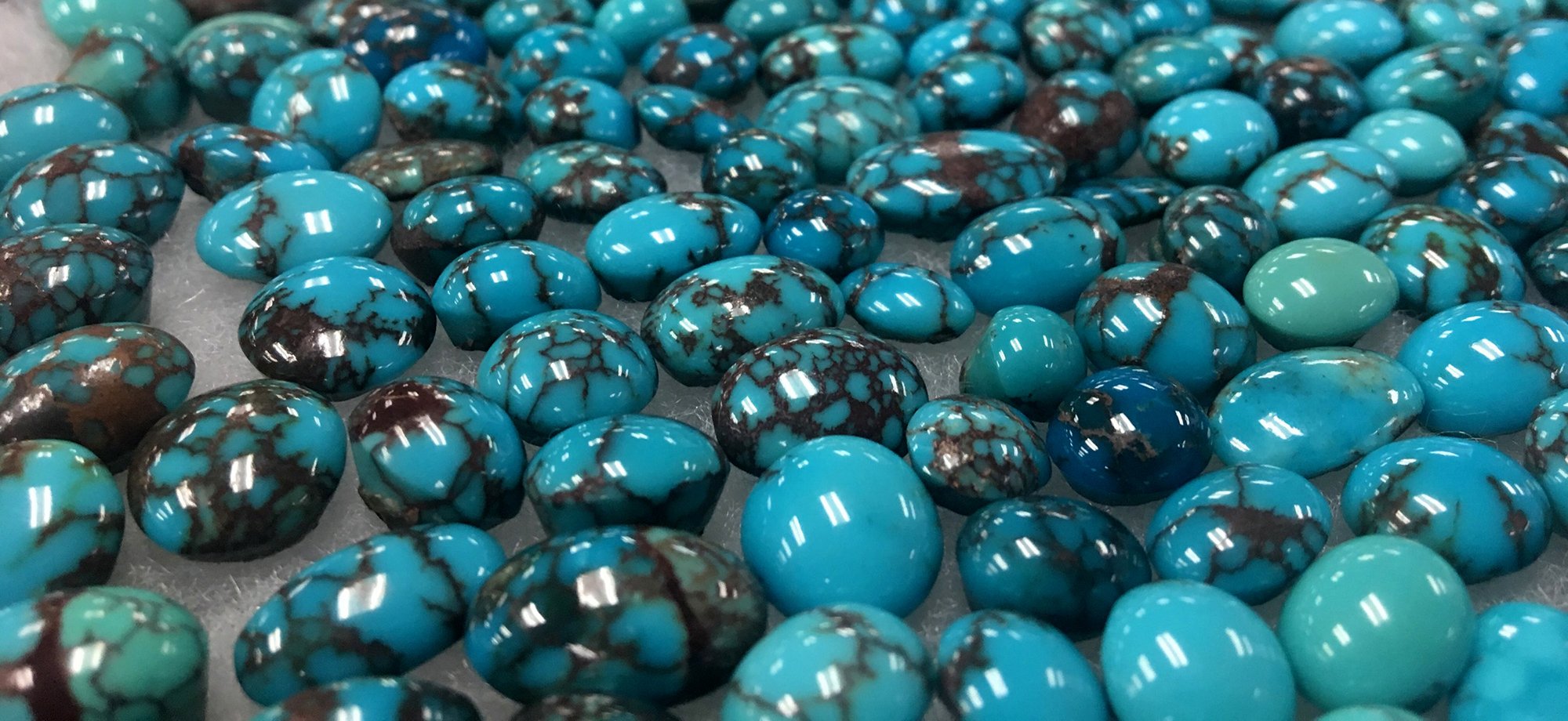 Wholesale shoppers, register now for the American Gem Trade Association GemFair!

AGTA GemFair will be held in a new venue this year at the Las Vegas Convention Center from May 30 - June 3, 2019. You will find us in Booth #1133 with collectible natural North American turquoise & turquoise from around the world, as well as specialty jewelry created with astounding natural stones.

If you attended the AGTA GemFair™ Las Vegas at the JCK Las Vegas Show you will need to pre-register and provide proper documentation. Previous AGTA GemFair™ Las Vegas attendees do not roll over to The Collective.

Our selection of collectible high-grade turquoises is a unique contribution to the AGTA show and an opportunity for our buyers to shop our North American collection as well as specialty turquoises from around the world.
Last year, Sunwest brought stunning turquoise specimens and collectible North American Turquoise. This year, we plan to do much of the same. We will also show case specialty handmade jewelry by our favorite artisans. Here is a preview of one piece you can expect to see at the show:
Lady in Red
"When you dance with the Lady in Red you dance to the music that comes from the depths of her soul. She is totally self-empowered with every step she takes, so it's not a matter of who leads. Just let her music take your soul, and you will never forget the moment." - Muse for 'Lady in Red
From the Magenta series, this Larry Vasquez necklace represents our collectible or Legacy jewelry line. This sophisticated piece of wearable art is unlike any other, an elegant blend of diamonds, sapphire, coral, and opal.
Vasquez takes inspiration from the gems themselves, taking the time to feel the energy being released from each stone. He not only has an amazing hand for stone work, he places the stones where he believes they want to be assembled.
You can check out the rest of the Larry Vasquez collection at Sunwest on the Plaza in Santa Fe, New Mexico.
AGTA GemFair will feature dealers from across the country and is the ultimate destination for rare and collectible stone. The GemFair is backed by the industry's strongest code of Ethics and Business Practices, and you can shop with the comfort of knowing that the event's suppliers commit to them. Enter to win the GemFair Sweepstakes for $60,000 in floor spending credit during the show!
If you plan to join us in Las Vegas this year for AGTA, please visit our Facebook Event Page.

Registration for Wholesale Buyers - https://agta.org/register-for-gemfair-las-vegas/