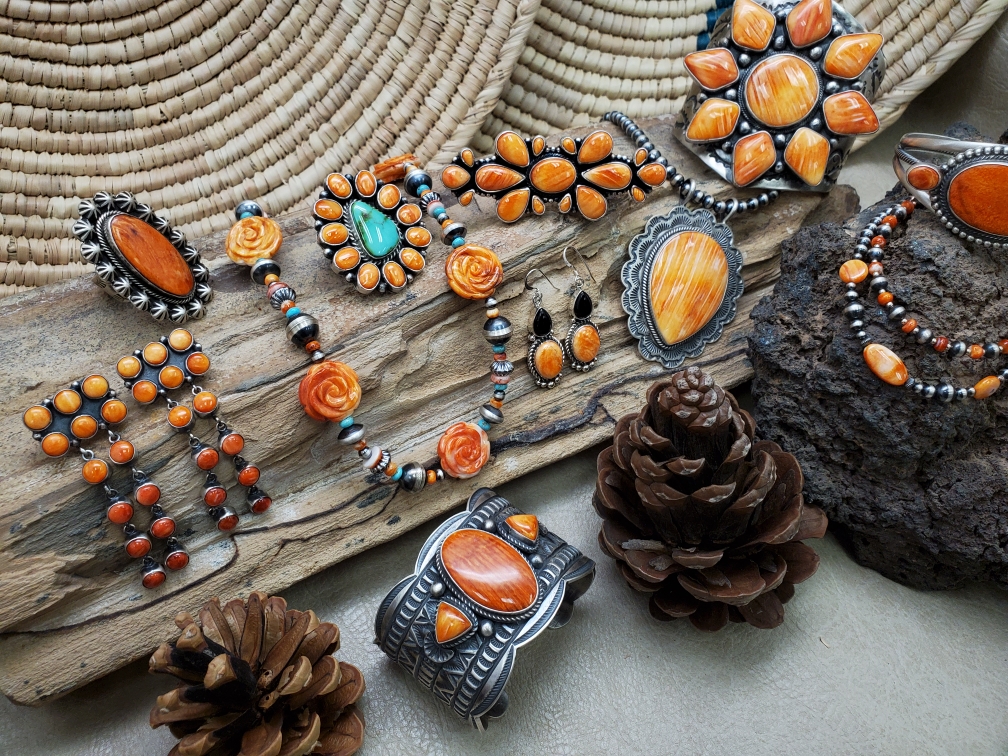 Sunwest Silver is happy to announce our newest promotion, just in time for the Halloween season. From now through October 31st, we are offering 50% off our spiny oyster shell jewelry. Spiny oyster shell is the perfect color for the season, and looks fantastic when paired with sterling silver and turquoise.
Visit the link below and use the promo code: halloween50
Why spiny oyster shells?
Spiny Oyster shell is often inlaid or used as cabochons and the color combination of Spiny Oyster and turquoise is as old as the human love for adornment. Coming all the way from the Sea of Cortez in Mexico, Spiny Oyster shell is most commonly seen in orange, red and purple. The more strident the color, the more expensive the shell is. Here are some more interesting facts about Spiny oyster shell:
They are not actually an oyster, but a type of mollusk
The color of the shells varies based on their diet and depth they live in the water
They are more abundant and sustainable to harvest than coral
Darker colors are harder to find, and therefore more rare

These shells have been used in Native American artwork & jewelry since pre-historic times
Don't miss out on this great opportunity. We are currently offering over 100 different styles of spiny oyster shell jewelry on our website. Visit the link above to and add some spiny oyster shell jewelry to your collection today.

Shop Sunwest Silver on Facebook Live
Join us for Turquiose Tuesdays and Fridays at 2pm mountain time to shop our Albuquerque showroom on Facebook Live. This is a great way to view all of our wonderful inventory, while never having to leave the comfort of your own home. Our Facebook Live sessions also offer great prices, and a friendly smile.