It's a beautiful time of year in Denver and it's all about the Turquoise! We're ready for the Denver Mineral, Fossil Gem & Jewelry Show and we're bringing our latest mine runs, companion stone and calibrated cabs, rough turquoise, beads, handmade Native American jewelry, our own Sunwest Jewelry lines. Time to shop!
GENERAL INFORMATION
Sep 10 - Sep 19 2021
BOOTH #35

Free & Open to Public
Copy of tax ID, EIN or business license required with wholesale purchase.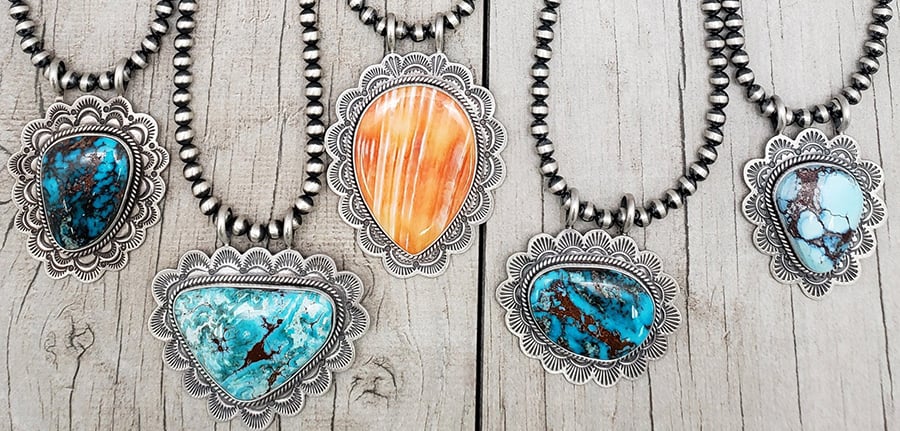 New Mexico Jewelry
Handmade Native American jewelry is as signature New Mexico as it gets. Our artisans have been busy this year and we're bringing new styles at every price point.
We have handmade cuffs, bolos, squash blossoms, pendants, rings and lariat style necklaces in popular North American Turquoises and in the favorite Golden Hills Turquoise and the Sonoran Turquoises that continue to trend in Southwestern style jewelry. We will bring a variety of styles including inlay jewelry, custom one-of-a-kind jewelry and traditional styles by your favorite Navajo, Zuni and Hopi artists.
You will also be able to shop Sunwest Jewelry lines including OxyBead© necklaces, earrings and bracelets, our multi-color beaded stone line and liquid silver.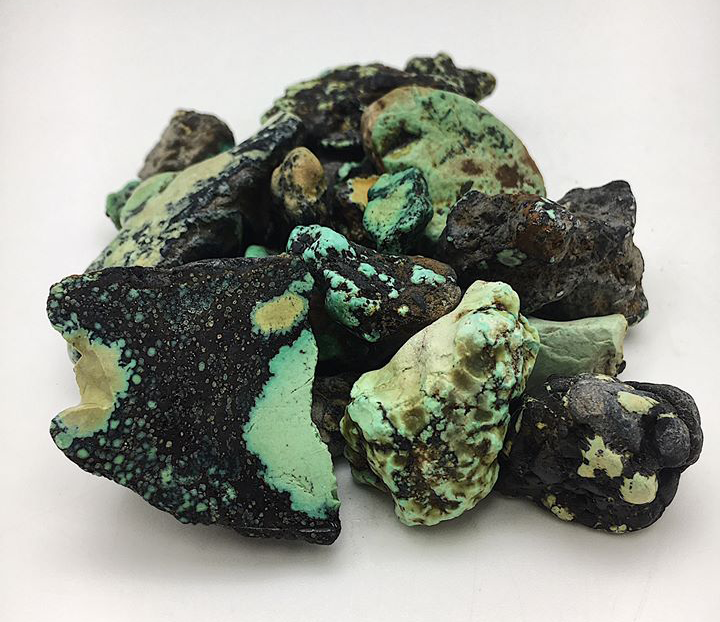 New Lander Chalcosiderite, Nevada
Lapidary Turquoise Cabs, Rough & Strands
Stock up in Denver! We're bringing North American Turquoise from collectible American mines in rough, calibrated cabs and beads for jewelry makers or manufacturing.
We also carry a wide selection of hard, beautiful turquoises from around the world including Sonoran Rose, Golden Hills, and Sonoran Mountain Turquoise. Ask about our stone selection for lapidary artists! We carry White Buffalo, New Lander chalcosiderite, Spiny Oyster Shell and more.
Check out our Sunwest Turquoise Instagram page for samples of stone in small lots.
Contact us if you have any questions. We can't wait to see you in Denver!
1-800-771-3781 or Info@SunwestSilver.com