When it comes to family heirlooms, nothing is more meaningful to pass from generation to generation in the Southwest than turquoise jewelry. Turquoise jewelry is intimate, valued, and understood by the the next generation as special a gift. Often times, a piece of jewelry that was worn frequently by a Mom or a grandmother can be one of the more significant memories that a person may have from their childhood, and that piece of jewelry has story associated with it. If you have given or received a piece of heirloom jewelry in the past, you know how significant and nostalgic those pieces can be. With Mother's Day rapidly approaching, now may be the perfect time to choose a gift for a loved one that could one day become a part of your family history.
A BRIEF HISTORY OF HEIRLOOM JEWELRY
The idea of heirloom jewelry is not a new one. Ancient Chinese cultures would often wear ornate jewelry for wedding ceremonies. These pieces were then handed down to other women within the family for their own wedding day occasions.

Conchos were used during many Native American wedding ceremonies, and were often intricately made with large turquoise stones. These belts told a story, from the beginning of creation and then down through time until it reached the current couples timeline. These belts were often passed down from generation to generation and were an important symbol of the family's history. Shop our concho styles.
Hawaiian's did not begin the tradition of heirloom jewelry until the early 1800's, when King Kalakaua took his first trip to England. As a symbol of friendship, Queen Victoria had several bracelets fashioned for Queen Liliuokalani and other members of the family. Queen Liliuokalani adored the bracelets so much that she had blacksmiths back on the islands begin the process of learning how to create them. At the time of Prince Albert's death, several bracelets were commissioned in remembrance of him, featuring his namesake branded on to the bracelet. This practice was continued for special Hawaiian occasions such as birthdays, weddings and anniversary's, and the pieces are often handed down from generation to generation as a way to remember loved ones after they have passed. Shop our handmade cuff bracelets.

The most popular heirloom tradition in the Southwest is to pass down favored turquoise jewelry. As time goes by, these pieces begin to represent a long history of love and support throughout a family's history.
HEIRLOOM JEWELRY AS A GIFT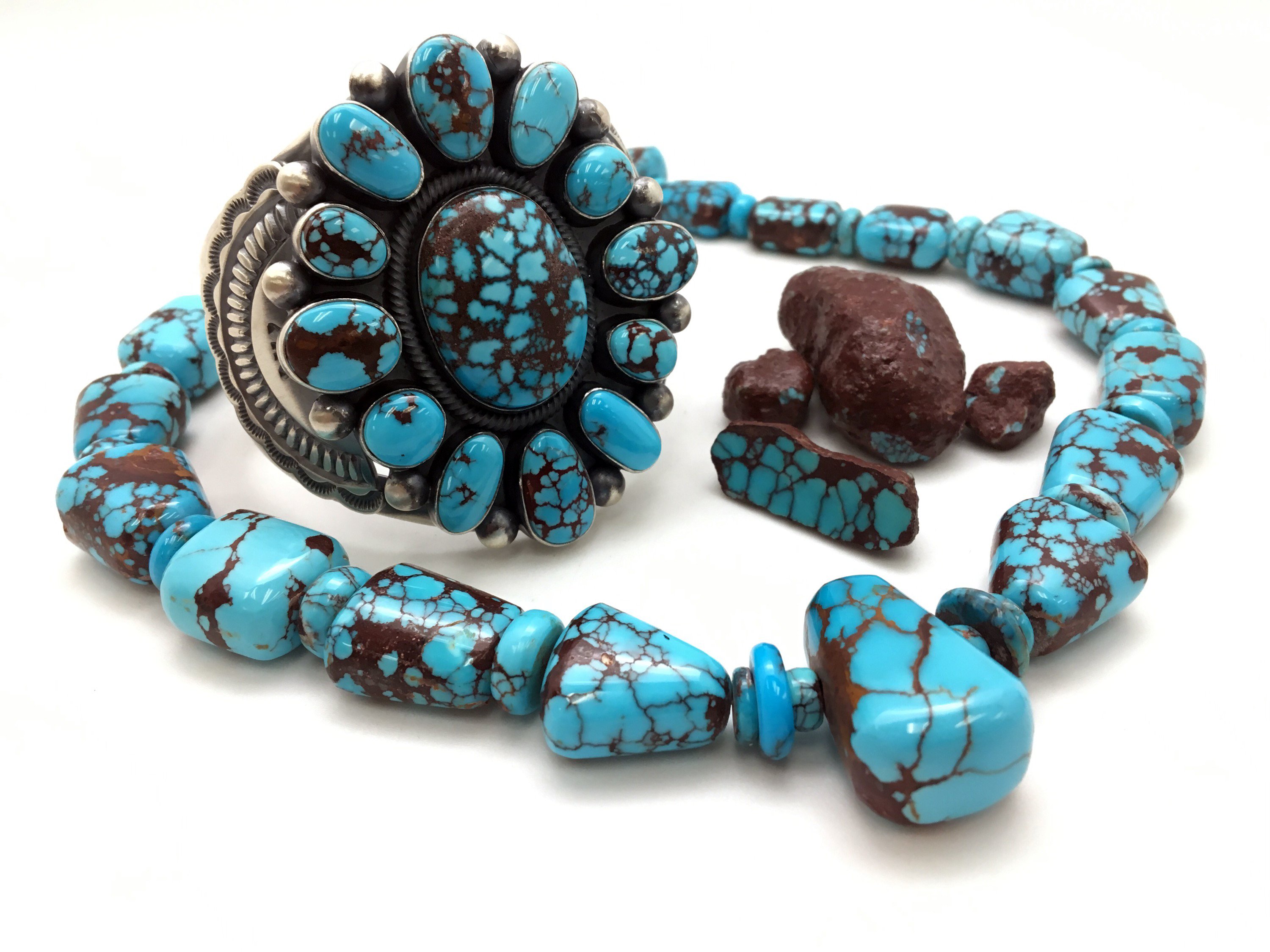 Sunwest Silver offers Native American handmade turquoise rings, necklaces, bracelets and conchos that could stay in the family for generations. The stories around the turquoise and it's wearer will become a part of your family legacy, holding a special significance for generations to come.
Now is the perfect time to buy a piece of jewelry from Sunwest Silver. Between now and May 21st, we are offering 30% off local artisan handmade turquoise jewelry that would make a perfect for a Mother's Day treasure. Visit our site to browse our selection.